Sam Krach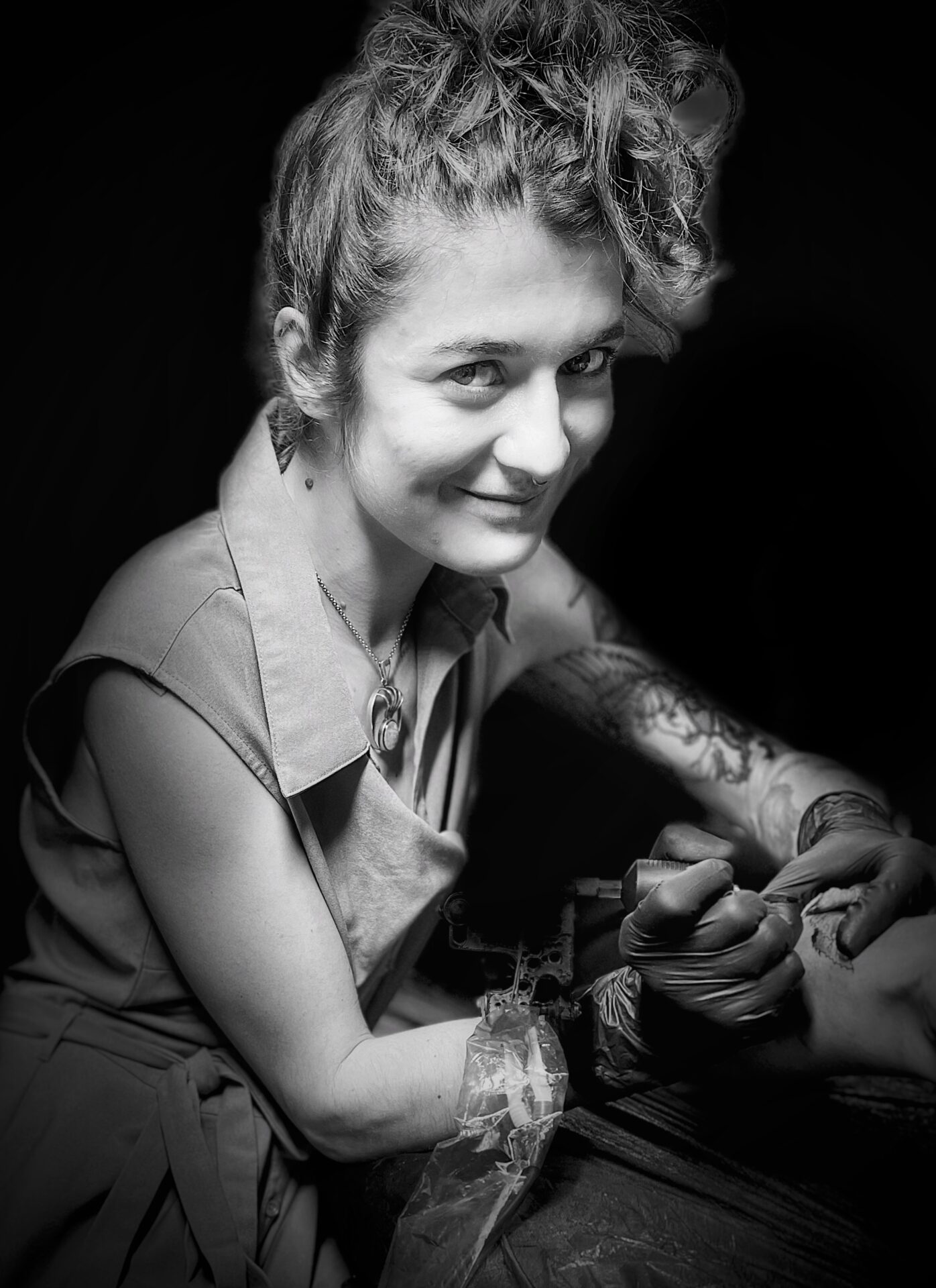 My name is Sam Krach. Originally I come from Rhineland Pfalz, but I moved to Berlin early in my life. In 2014 I started the mission to look for a tattoo apprenticeship. In 2015 my wish came true and I started to apprentice with my mentor tattoo Mozart.
After I was able to collect some experience also in other studios I began to work at Für Immer in December 2022 looking forward to get a lot of new input.
I get my inspiration from traveling or from nature and from the creativity of this awesome city.
My favourites are bright colors, hard contrasts, dreamy psychedelic motivs and dotwork.
Animals and galaxies give the most joy. Putting into scene graphic elements together with natural, organic images is what I like to do.
But also blackwork and dotwork give me the necessary change of routine in my otherwise very colorful workday. I am always looking forward to new ideas and challenges, so dare try me!
@samkrach
Tattoo-Galerie