Fide Albrand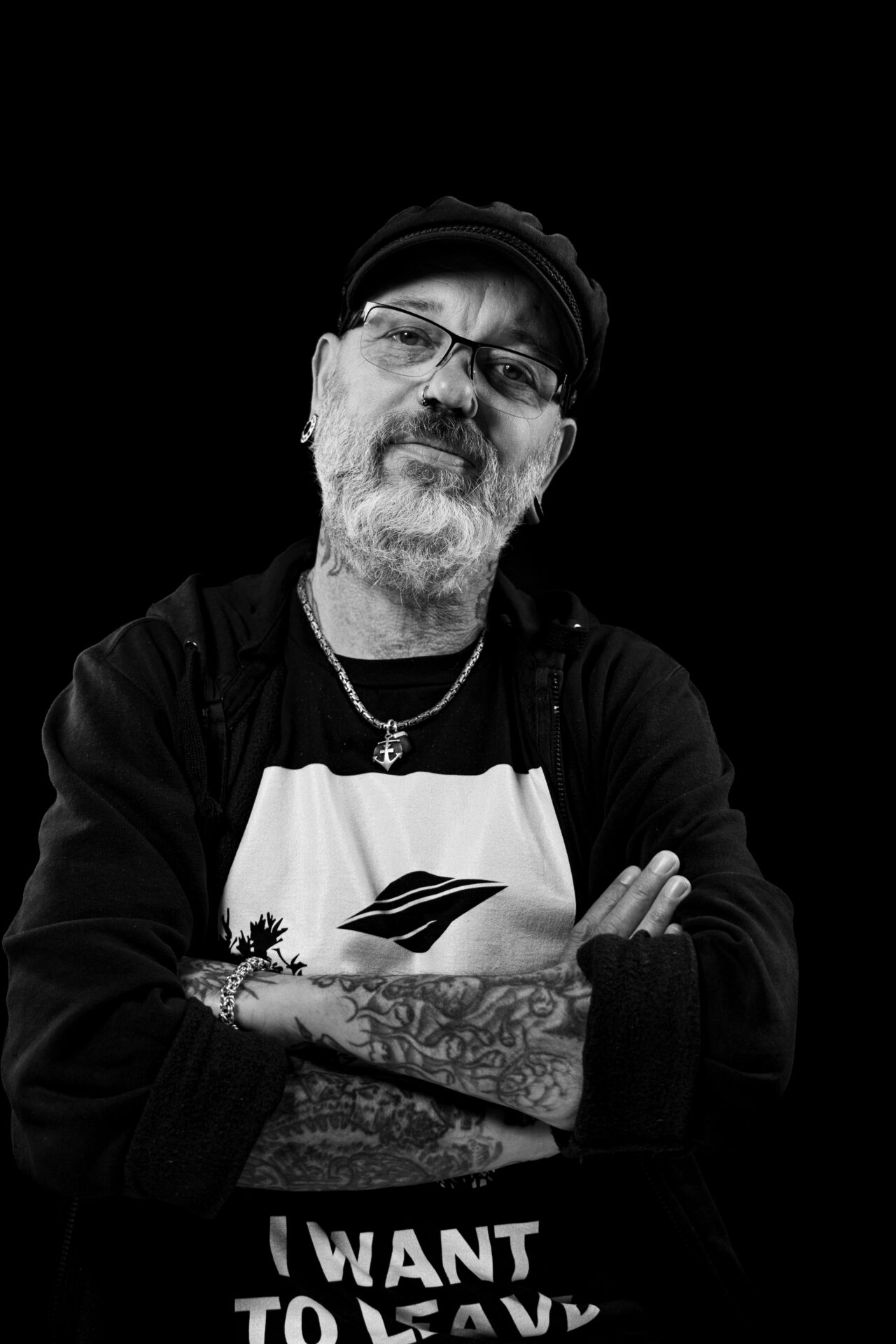 My name is FIDE, actually it`s Sven Albrand, but everybody calls me Fide. I was born and raised in Cuxhaven, a small town at the german north sea coast in 1965. I am a sign maker by trade and was refused as an art student. I am tattooing since 1989, first on the road, under strange conditions at even stranger places. Later, in the mid 90s in tattoo studios, settled in Berlin and as a guest artist or at conventions everywhere.
In 1999 my good friend Jan Kurze and me opened "FÜR IMMER". I am a autodidact, mostly self tought, but I also have learned a lot from all the awesome artist I was lucky enough to work with in the past 30 years.
I absolutly love colorful tattoos, but also like to work in black and grey, my non existing style could best be called Maritimeneotraditionalcomicrealism. I do not want to fit anywhere, for me it is way more important to create the best fitting tattoo, together with my clients. I work with clear outlines and bright colors and I pay attention on the right placement and strong contrasts so the tattoo will last für immer.
@fidefuerimmer
Tattoo-Gallery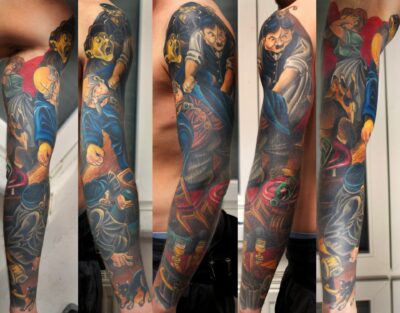 Art-Gallery