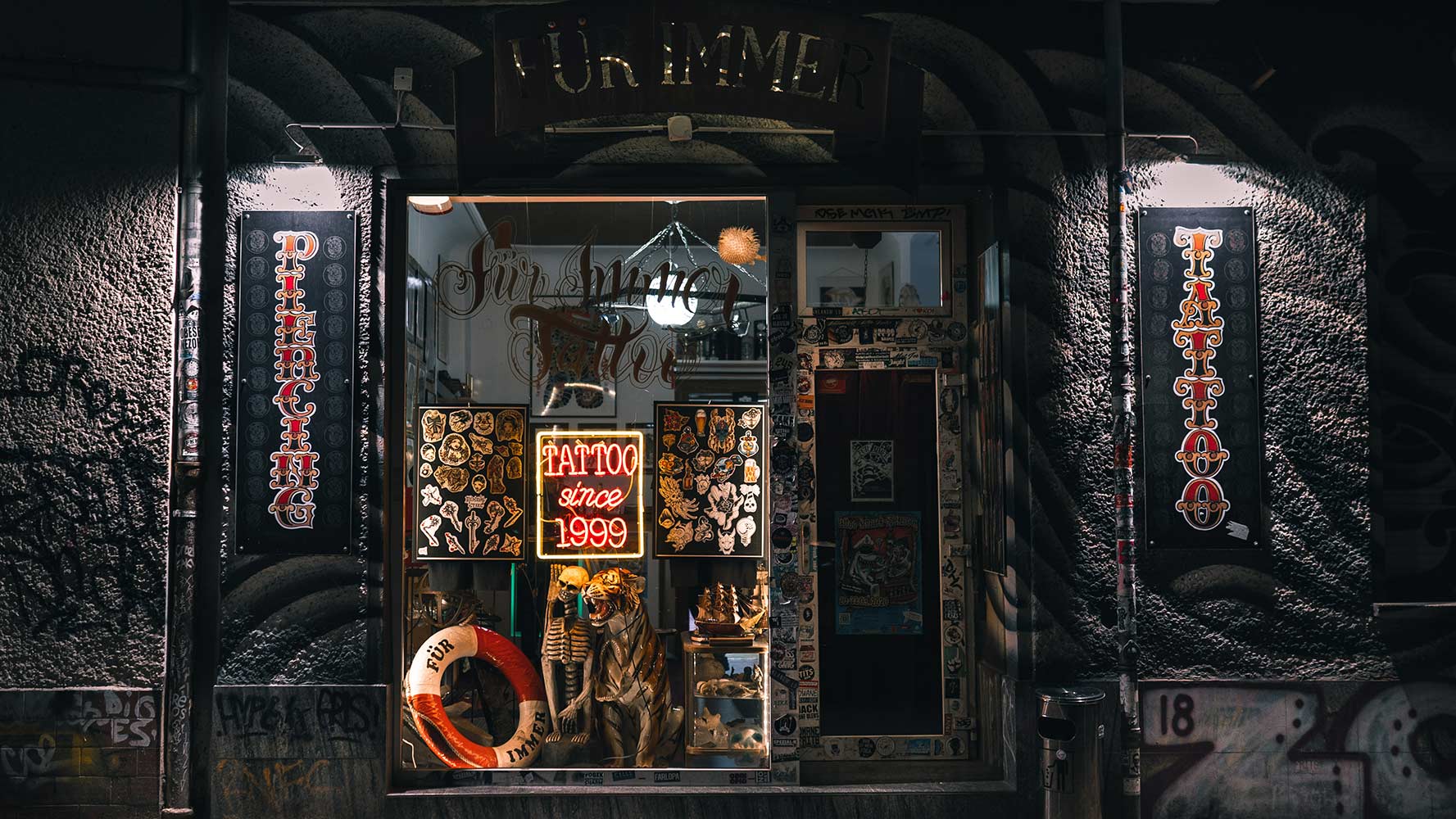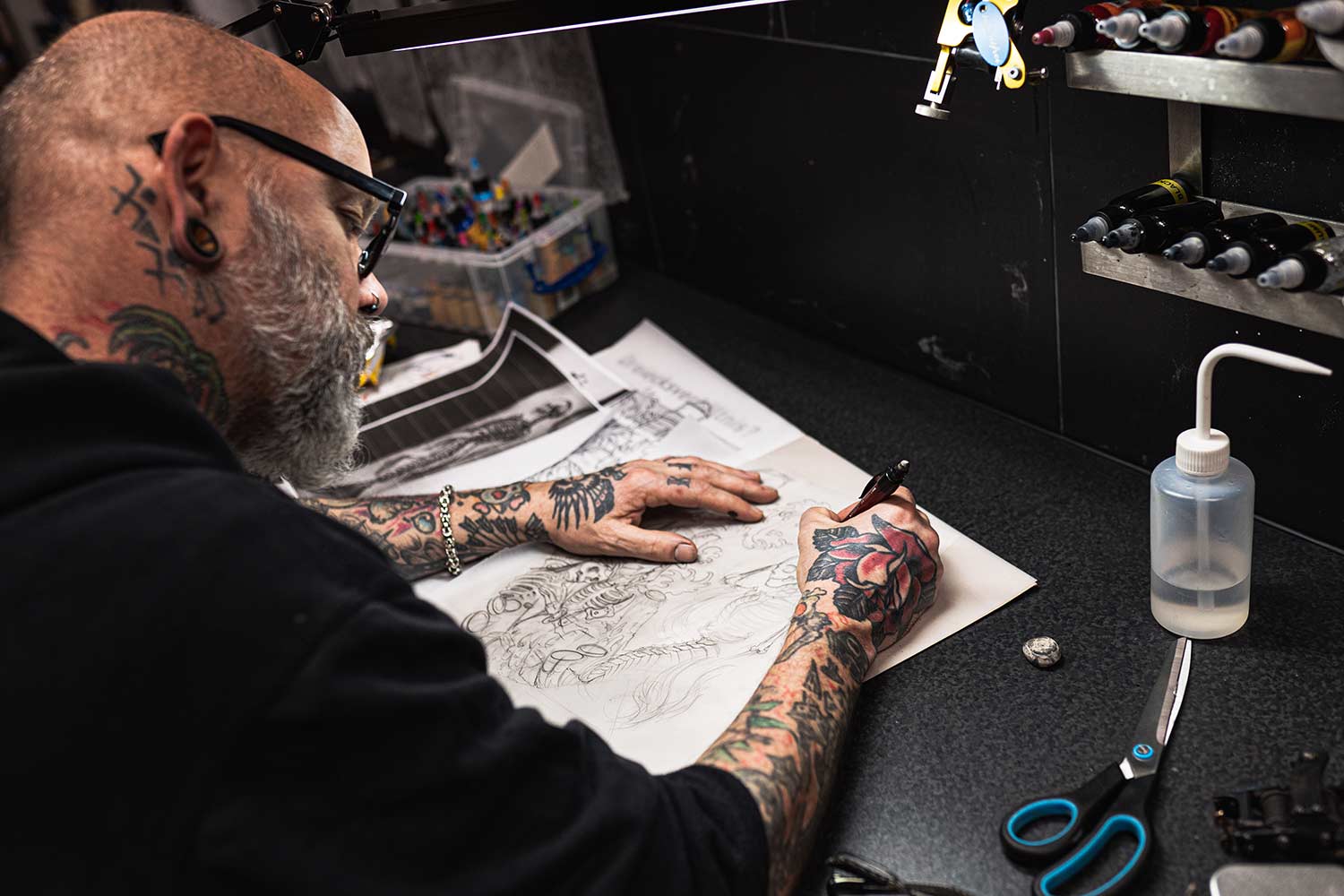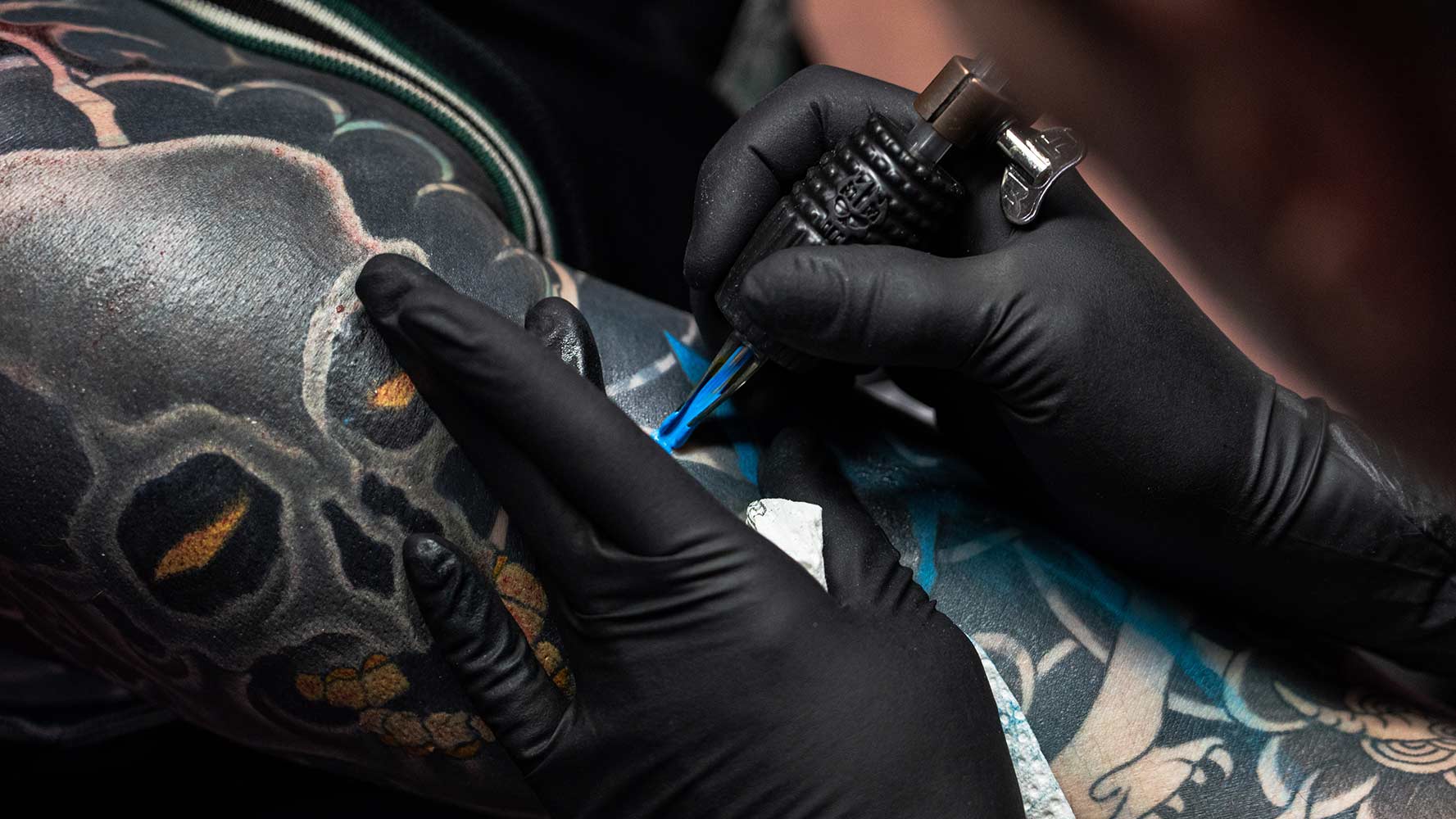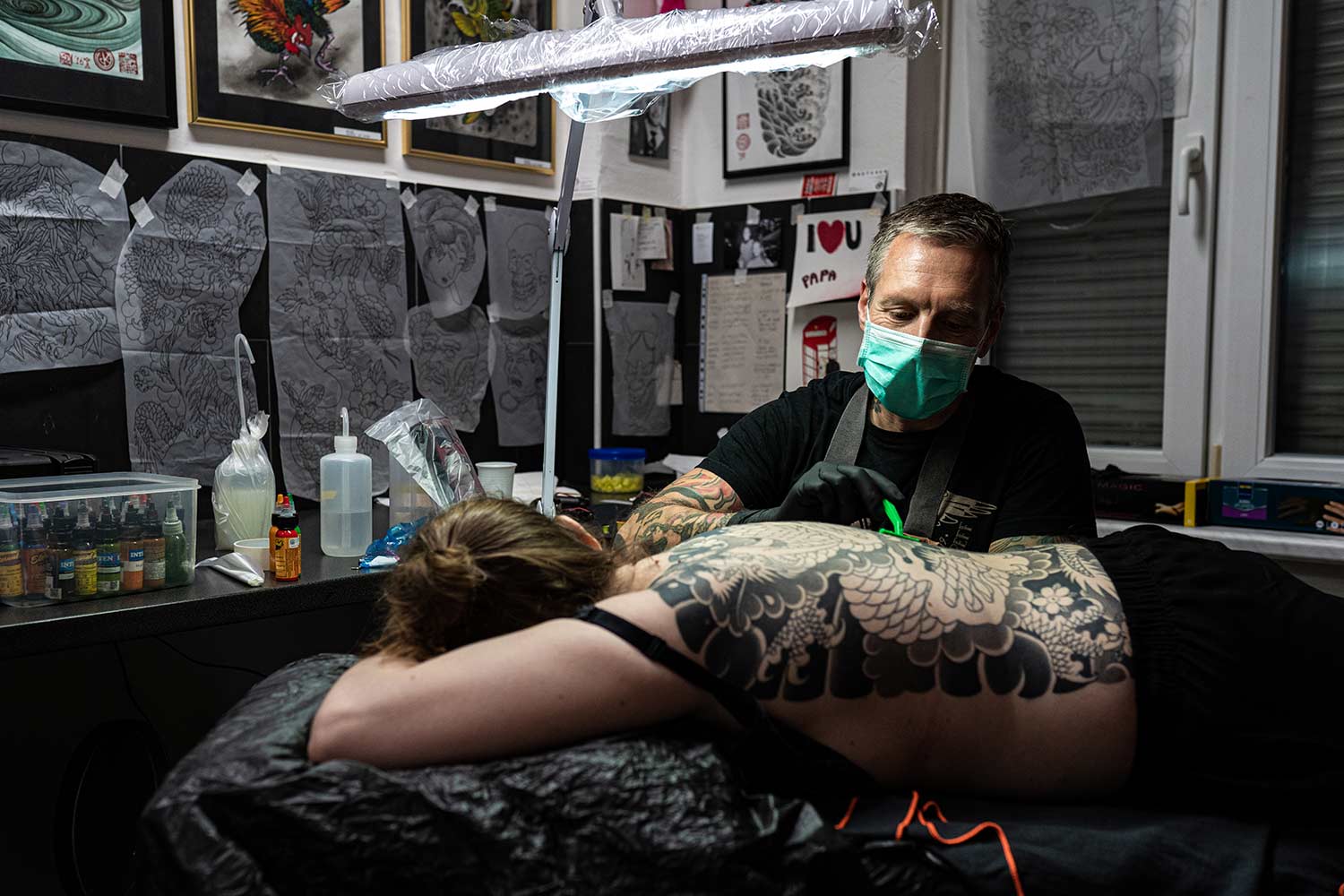 Für Immer Tattoo Studio in Berlin Friedrichshain
Fuer Immer Tattoo is one of THE custom tattoo shops in the heart of Berlin/Friedrichshain. Founded in 1999 by Jan and Fide, who both have been in the business for more than 25 years. The studio crew consists of 7 tattoo artists and additionally we host some renowned international guest artists.
Even though the main focus lies on large scaled classic japanese, traditional or ornamental tattoos, Fuer Immer can offer you a wide range of tattoo styles, such as old school, realistic in black and grey or color, blackwork, geometric, neotraditional, new school and manga style.
Also small tattoos are done with the same passion and professionality like full body suits.
While large tattoo concepts are planned and developed in cooperation with the customer ( sketches and references) there is always time for spontaneous "walk ins". Of course we work professional following the highest hygienic standards.
Besides Jan and Fide, Csaba, Antonio, Kanto, Cesar and Jord are working currently at the studio. Shop manager Nela is in charge for a first contact and a professional, friendly advisory.
The minimum age for a tattoo is 18 years, without any exception.