Antonio Vela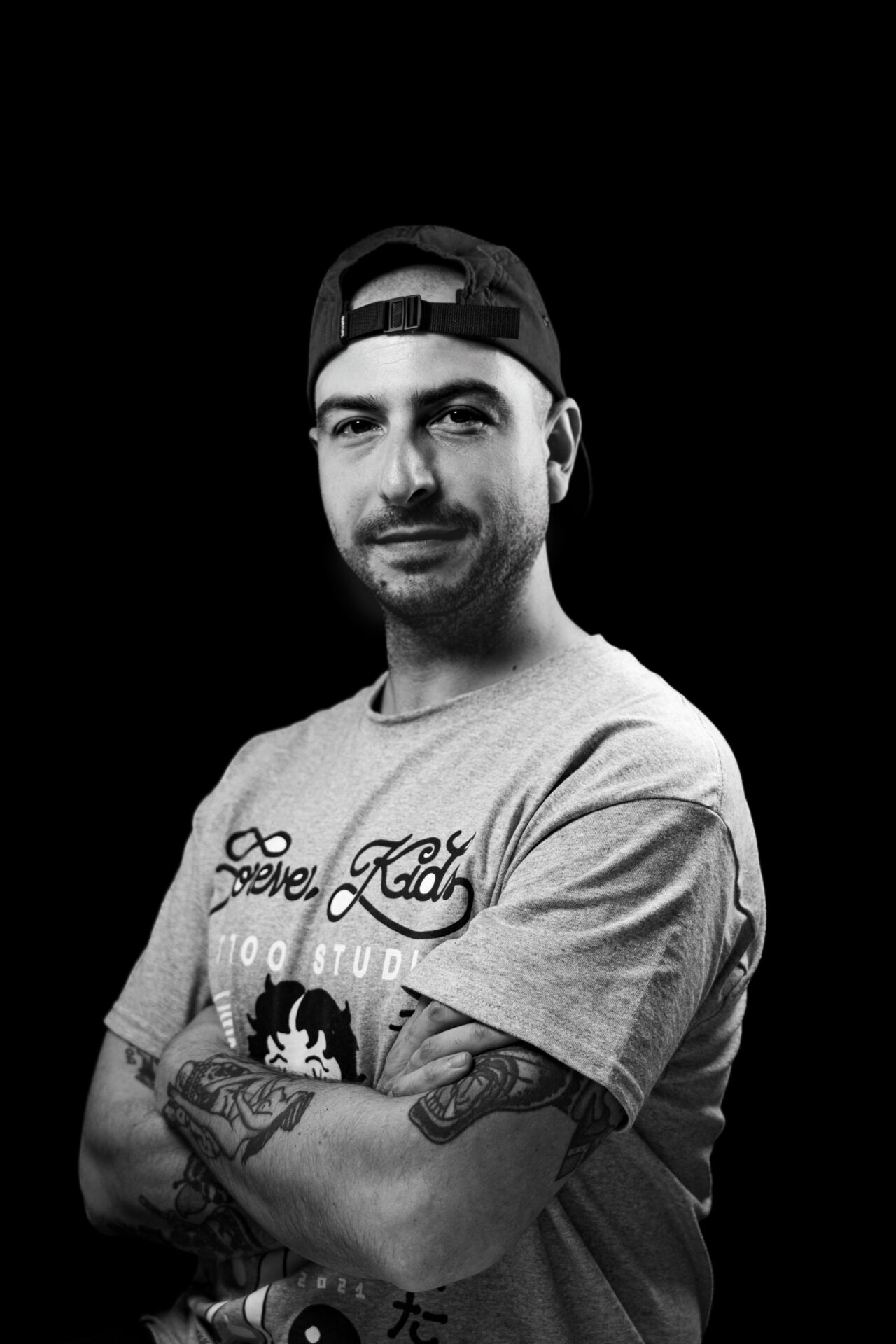 I was born in 1987 at the north coast of Spain right by the sea, in Santander. I´ve always drawn a lot since I was a kid. Around 1999 I started to paint graffiti, and never stopped since. I studied art at highschool, and when I finished I moved to Salamanca to continue studying fine arts at the university. I was combining graffiti commissions with my studies. During the last years of university i started being more interested in tattooing.
Some months after getting my first tattoo machine, I moved to Berlin in 2013. Since 2016, I work as professional tattooer in Fuer immer. I started tattooing in September of 2012, on myself and on some of my friends but I didn´t start tattooing as a professional tattooer till 2016.
I like to draw a lot and to get inspired from the heritage of the traditional European tattoo school. My sources of inspiration are not only traditional flashes from the past, but also vintage postcards or old tobacco commercial paintings, or any picture that could look good as a tattoo, being solid and clear. Those references help me also to get new ideas and create new stuff. Anyways I enjoy doing any kind of tattoo in any kind of style but always try to do something clear that withstands the passage of time as best as possible.
@antoniovelatattoo
Tattoo-Gallery